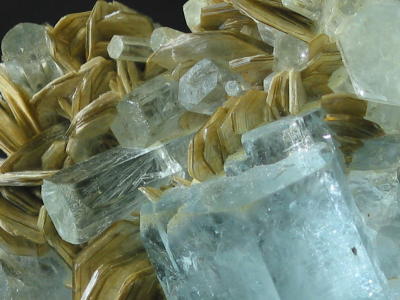 ---
Galleries
Information
Frequently Asked Questions

1) How can I contact you?

I can be contacted through e-mail, at ijameel@khyberminerals.com,.

I am also available at 630-885-6881.

2) How long have you been around?

Khyber Minerals has been online since May of 2003.

3) How do you price your specimens?

Specimens are priced based on comparisons with other dealers' prices, as well as the prices I have seen throughout my mineral collecting experience.

4) Do you go to any shows?

Yes, but usually only for buying purposes.

5) How do you take your pictures?

I use a Cannon Powershot G2 digital camera. It comes with a built in macro lens, which makes it possible to capture the small details on many of the specimens. I use it in conjunction with my laptop; as it is easier to tell whether or not the picture is properly focused when it is fed directly into the computer screen, instead of the LCD on the back of the camera.

6) Do you ever buy minerals from other dealers?

Yes, both for my own collection and for this website.

7) I'm another mineral dealer, would you be interested in exchanging links?

Sure, just e-mail me at ijameel@khyberminerals.com.